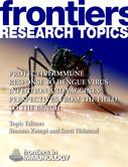 Protective Immune Response to Dengue Virus Infection and Vaccines: perspectives from the field to the bench
0 Ungluers have Faved this Work
Dengue is the most important mosquito-transmitted viral disease in humans. Half of the world population is at risk of infection, mostly in tropical and sub-tropical areas. The World Health Organization (WHO) estimates that 50 to 100 million infections occur yearly, with 50,000 to 100,000 deaths related to dengue, mainly in children. Recent estimates show higher numbers, up to three times more, with 390 million estimated dengue infections per year, among which 96 million apparent infections (Bhatt et al. 2013). Initially localized to South-East Asia, dengue virus (DENV) started its spread in Latin America in the 80s. Little is known about DENV spread in Africa, but multiple seroprevalence surveys over several years are now clearly showing endemic areas in East and West Africa (Brady et al. 2013). Finally, due to global warming and intense traveling there is a risk of global spread towards more temperate regions, and both US Key islands (FL) and southern Europe recently faced DENV outbreaks. There are currently no specific treatments or vaccines available. Even though several dengue vaccines are in the pipeline, clear correlates of protection are still lacking. The recent failure of the live-attenuated Sanofi vaccine Phase 2b trial (Sabchareon et al. 2013) and the lack of correlation between clinical protection and in vitro neutralization assays, clearly underlines the necessity to better understand the role of the different components of the immune system in protection against dengue virus infection and the requirement for the development of additional and/or improved predictive assays. The aim of this research topic is to provide novel data, opinions and literature reviews on the best immune correlates of protection and recent advances in the immune response to DENV infection that can allow rapid progress of dengue vaccines. Authors can choose to submit original research papers, reviews or opinions on pre-clinical or clinical observations that will help unify the field, with perspectives from epidemiology, virology, immunology and vaccine developers. This research topic will discuss different aspects of the protective immune response to DENV that can influence vaccine development. It will include a review of epidemiological data generated in the field, which will address spatio-temporal diversity of DENV epidemics, the importance of cross-reactive protection and of the time-interval between infections as a predictor of disease. It will further include a review of the role of both the innate and adaptive immunity in DENV infection control, and discuss the usefulness of new improved animal models in dissecting the role of each immunological compartment, which will help define new correlate of immune protection. New data concerning the DENV structure and anti-dengue antibody structure will address the necessity of improved neutralization assays. The ultimate test to prove vaccine efficacy and study immune correlates of protection in humans before large trials will open up the discussion on human DENV challenges using controlled attenuated viral strains. Finally, the role of vaccines, administered in flavi-immune populations, in the modification of future epidemics will also be approached and will include novel studies on mosquitoes infection thresholds.
This book is included in DOAB.
Why read this book? Have your say.
Rights Information
Are you the author or publisher of this work? If so, you can claim it as yours by
registering as an Unglue.it rights holder
.
Downloads
This work has been downloaded 12 times via unglue.it ebook links.
5 - mobi (CC BY) at Unglue.it.
2 - epub (CC BY) at Unglue.it.
5 - pdf (CC BY) at Unglue.it.
Keywords
Antibodies
Dendritic Cells
Dengue
Immunity
Macrophages
Monocytes
NK cells
Protection
T cells
Vaccines
Links
DOI:
10.3389/978-2-88919-511-4
Editions