Today's Featured Free eBook
Hate speech law can be found throughout the world. But it is also the subject of numerous principled arguments, both for and against. These principles invoke a host of morally relevant features (e.g., liberty, health, autonomy, security, non-subordination, the absence of oppression, human dignity, the discovery of truth, the acquisition of knowledge, self-realization, human excellence, civic dignity, cultural diversity and choice, recognition of cultural identity, intercultural dialogue, participation in democratic self-government, being subject only to legitimate rule) and practical considerations (e.g., efficacy, the least restrictive alternative, chilling effects). The book develops and then critically examines these various principled arguments. It also attempts to de-homogenize hate speech law into different clusters of laws/regulations/codes that constrain uses of hate speech, so as to facilitate a more nuanced examination of the principled arguments.
This book is made open access as part of the Knowledge Unlatched KU Select 2018: HSS Backlist Books
Read These Free Licensed eBooks
Buy and Read These eBooks to Make Them Free
Afolabi Muheez Ashiru et al.
UNGLUE IT!
$26,851 needed
will unglue on
Jul 06, 2059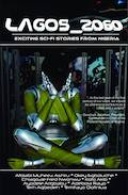 10%

8%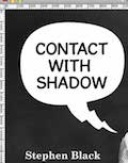 4%
Read These Free eBooks and Thank the Creators
Read These Unglued eBooks - You've Made Them Free
Donate!
Please help support Unglue.it by making a tax-deductible donation to the Free Ebook Foundation.
As seen on
For readers it's a gold mine of great books they can have a say in bringing to market.