Today's Featured Free eBook
Most social media users want their chosen platforms free from harassment and porn. But they also want to see the content they choose to see. This means platforms face an irreconcilable contradiction: while platforms promise an open space for participation and community, every one of them imposes rules of some kind.
In the early days of social media, content moderation was hidden away, even disavowed. But the illusion of the open platform has, in recent years, begun to crumble. Today, content moderation has never been more important, or more controversial. In Custodians of the Internet, Tarleton Gillespie investigates how social media platforms police what we post online – and the societal impact of these decisions.
"I've been writing about the impact of platforms and the digital transformation for fifteen years," said Gillespie. "This book explains how content moderation works: how the platforms think of their responsibilities, the way they create and articulate the rules, the labor behind the scenes, and recent efforts to automate it all." Based on interviews with content moderators, creators, and consumers, this book contributes to the current debates about the public responsibilities of platforms, be it about harassment, data privacy, or political propaganda.
Gillespie argues that content moderation still receives too little public scrutiny. How and why platforms moderate can shape societal norms and alter the contours of public discourse, cultural production, and the fabric of society.
Read These Free Licensed eBooks
Buy and Read These eBooks to Make Them Free
Afolabi Muheez Ashiru et al.
UNGLUE IT!
$26,005 needed
will unglue on
Jun 29, 2059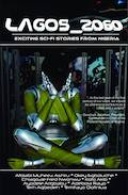 13%

9%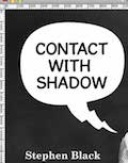 4%
Read These Free eBooks and Thank the Creators
Read These Unglued eBooks - You've Made Them Free
Donate!
Please help support Unglue.it by making a tax-deductible donation to the Free Ebook Foundation.
Latest Ungluing
As seen on
For readers it's a gold mine of great books they can have a say in bringing to market.