Today's Featured Free eBook
Edited and with an introduction by Daniel Morgan
Foreword by Tom Gunning
In this beautifully written and deeply researched study, Hannah Frank provides an original way to understand American animated cartoons from the Golden Age of animation (1920–1960). In the pre-digital age of the twentieth century, the making of cartoons was mechanized and standardized: thousands of drawings were inked and painted onto individual transparent celluloid sheets (called "cels") and then photographed in succession, a labor-intensive process that was divided across scores of artists and technicians. In order to see the art, labor, and technology of cel animation, Frank slows cartoons down to look frame by frame, finding hitherto unseen aspects of the animated image. What emerges is both a methodology and a highly original account of an art formed on the assembly line.
"A thrilling read—one of the most exuberant, brilliant books I've come across in a very long time. I have lived with many of the cartoons Hannah Frank analyzes for pretty much my entire life and never suspected the hidden life or lives within their images, the inscription of histories (social, personal, technological, aesthetic) in which, it turns out, they abound." SCOTT BUKATMAN, Stanford University
"Frank's work is deeply refreshing in its ability to think across and weave together different strands of the debates about animation that have arisen to date. These are big conversations, and Frank is impressive in her ability to think lucidly across them in such fluent and productive ways." KAREN REDROBE, University of Pennsylvania
HANNAH FRANK (1984–2017) was Assistant Professor of Film Studies at the University of North Carolina Wilmington. Her work has been published in Critical Quarterly and Animation: An Interdisciplinary Journal, and she contributed to A World Redrawn: Eisenstein and Brecht in Hollywood.
DANIEL MORGAN is Associate Professor of Cinema and Media Studies at the University of Chicago and is author of Late Godard and the Possibilities of Cinema.
Read These Free Licensed eBooks
Buy and Read These eBooks to Make Them Free
Afolabi Muheez Ashiru et al.
UNGLUE IT!
$26,150 needed
will unglue on
Jul 03, 2059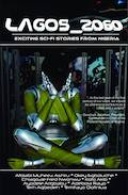 12%

8%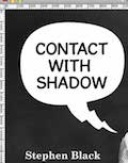 4%
Read These Free eBooks and Thank the Creators
Read These Unglued eBooks - You've Made Them Free
Donate!
Please help support Unglue.it by making a tax-deductible donation to the Free Ebook Foundation.
Latest Ungluing
As seen on
For readers it's a gold mine of great books they can have a say in bringing to market.