Today's Featured Free eBook
This book helps the student complete the transition from purely manipulative to rigorous mathematics. The clear exposition covers many topics that are assumed by later courses but are often not covered with any depth or organization: basic set theory, induction, quantifiers, functions and relations, equivalence relations, properties of the real numbers (including consequences of the completeness axiom), fields, and basic properties of n-dimensional Euclidean spaces.
The many exercises and optional topics (isomorphism of complete ordered fields, construction of the real numbers through Dedekind cuts, introduction to normed linear spaces, etc.) allow the instructor to adapt this book to many environments and levels of students. Extensive hypertextual cross-references and hyperlinked indexes of terms and notation add truly interactive elements to the text.
There is a list of errata that records changes made to the text since the version of October 29, 2001. Other formats available at trillia.com
Read These Free Licensed eBooks
Buy and Read These eBooks to Make Them Free
Afolabi Muheez Ashiru et al.
UNGLUE IT!
$26,851 needed
will unglue on
Jul 06, 2059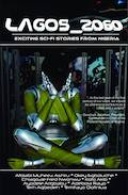 10%

8%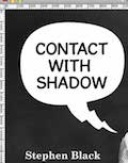 4%
Read These Free eBooks and Thank the Creators
Read These Unglued eBooks - You've Made Them Free
Donate!
Please help support Unglue.it by making a tax-deductible donation to the Free Ebook Foundation.
As seen on
For readers it's a gold mine of great books they can have a say in bringing to market.