Today's Featured Free eBook
Paris, during the bloodiest days of the Revolution: a book entitled An Atheists' Bible is discovered by the authorities. Though it is considered 'profoundly reactionary and perversely pornographic', it is published as an example of how decadent and corrupt life under the Old Regime had been. But what is An Atheists' Bible and who wrote it? It is set in 1759 when the government of Louis XV was in the process of banning Diderot's great Encyclopédie and the Seven Years War was raging. It purports to be a true account of how the printer Bageuret discovers a secret cache of twenty sets of the Encyclopédie in a Parisian warehouse and teams up with the aristocratic twins, Gilles and Sophie-Françoise d'Argenson, to sell them. But finding buyers and smuggling the books out of Paris proves more difficult than anticipated. The Encyclopédie has many enemies, including the Jesuit General and the fanatic Brass Head de la Haye, who are determined to see the death of the abomination. And Paris is a city of spies and informers, a heaving metropolis where the notorious cabinet noir tries to keep tabs on everything that happens in the so-called philosophy trade, the black market in illegal books.
Read These Free Licensed eBooks
Buy and Read These eBooks to Make Them Free
Afolabi Muheez Ashiru et al.
UNGLUE IT!
$25,391 needed
will unglue on
Jun 16, 2059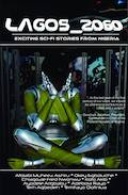 15%

9%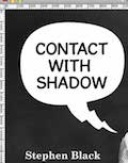 6%
Read These Free eBooks and Thank the Creators
Read These Unglued eBooks - You've Made Them Free
Donate!
Please help support Unglue.it by making a tax-deductible donation to the Free Ebook Foundation.
As seen on
For readers it's a gold mine of great books they can have a say in bringing to market.