Today's Featured Free eBook
This is an open-source introduction to SQL guide that will help you learn the basics of SQL and start using relational databases for your SysOps, DevOps, and Dev projects. No matter if you are a DevOps/SysOps engineer, developer, or just a Linux enthusiast, you will most likely have to use SQL at some point in your career.
The guide is suitable for anyone working as a developer, system administrator, or a DevOps engineer and wants to learn the basics of SQL.
Markdown, dark mode pdf in latest version available on GitHub
Pledge to Make These eBooks Free
UNGLUE IT!
$785 raised
$3,100 needed
by Sep 19, 2021
25%
Read These Free Licensed eBooks
Buy and Read These eBooks to Make Them Free
Afolabi Muheez Ashiru et al.
UNGLUE IT!
$24,795 needed
will unglue on
Jun 06, 2059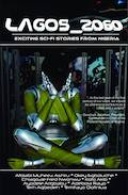 17%

11%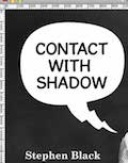 8%
Read These Free eBooks and Thank the Creators
Read These Unglued eBooks - You've Made Them Free
As seen on
For readers it's a gold mine of great books they can have a say in bringing to market.