Today's Featured Free eBook
This Special Issue of Sustainability reports on recent research aiming to make the freight transport sector more sustainable. The sector faces significant challenges in different domains of sustainability, including the reduction of greenhouse gas emissions and the management of health and safety impacts. In particular, the intention to decarbonise the sector's activities has led to a strong increase in research efforts—this is also the main focus of the Special Issue. Sustainable freight transport operations represent a significant challenge with multiple technical, operational, and political aspects. The design, testing, and implementation of interventions require multi-disciplinary, multi-country research. Promising interventions are not limited to introducing new transport technologies, but also include changes in framework conditions for transport, in terms of production and logistics processes. Due to the uncertainty of impacts, the number of stakeholders, and the difficulty of optimizing across actors, understanding the impacts of these measures is not a trivial problem. Therefore, research is not only needed on the design and evaluation of individual interventions, but also on the approach of their joint deployment through a concerted public/private programme. This Special Issue addresses both dimensions, in two distinct groups of papers—the programming of interventions and the individual sustainability measures themselves.
Read These Free Licensed eBooks
Buy and Read These eBooks to Make Them Free
Afolabi Muheez Ashiru et al.
UNGLUE IT!
$26,851 needed
will unglue on
Jul 06, 2059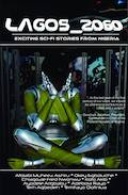 10%

8%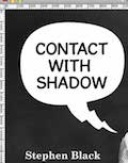 4%
Read These Free eBooks and Thank the Creators
Read These Unglued eBooks - You've Made Them Free
Donate!
Please help support Unglue.it by making a tax-deductible donation to the Free Ebook Foundation.
Latest Ungluing
As seen on
For readers it's a gold mine of great books they can have a say in bringing to market.