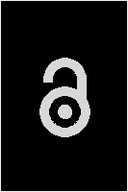 Rethinking Statehood in Palestine
0 Ungluers have Faved this Work
The quest for an inclusive and independent state has been at the center of the Palestinian national struggle for a very long time. This book critically explores the meaning of Palestinian statehood and the challenges that face alternative models to it. Giving prominence to a young set of diverse Palestinian scholars, this groundbreaking book shows how notions of citizenship, sovereignty, and nationhood are being rethought within the broader context of decolonization. Bringing forth critical and multifaceted engagements with what modern Palestinian self-determination entails, Rethinking Statehood sets the terms of debate for the future of Palestine beyond partition.
This book is included in DOAB.
Why read this book? Have your say.
Rights Information
Are you the author or publisher of this work? If so, you can claim it as yours by
registering as an Unglue.it rights holder
.
Downloads
This work has been downloaded 116 times via unglue.it ebook links.
19 - pdf (CC BY-NC-ND) at OAPEN Library.
22 - mobi (CC BY-NC-ND) at Unglue.it.
47 - epub (CC BY-NC-ND) at Unglue.it.
21 - pdf (CC BY-NC-ND) at Unglue.it.
Keywords
Amnesty International
Asian history
Darfur
Doctors without Borders
Genocide
History
Human rights
humanitarian aid
Humanities
International Criminal Court
Israel & Palestine
Mass violence
Middle East
Middle East Studies
Middle Eastern
Middle Eastern History
Military
Military History
News media
NGOs
Political Science
Politics
Politics & government
Regional & national history
Religion & beliefs
Religion & politics
Religion: general
Religious issues & debates
Society & Social Sciences
world
Links
DOI:
10.1525/luminos.113
web:
http://www.luminosoa.org/site/books/e/10.1525/luminos.113/
Editions