Today's Featured Free eBook
Through a rigorous quantitative/qualitative discourse analysis - never before undertaken in relation to online fanfiction and its reception - Fanfiction and the Author demonstrates how fanfic relating to Sherlock, Game of Thrones and Supernatural works to change and consolidate the discourses of masculinity, authority, and authorship created through these TV texts. As a result, this book innovatively explores how fanfic - the unauthorized creative (re)writing of media fans - alters the discursive formations of popular culture. This, the first large-scale study of fanfic to employ an approach attentive to the sites, receptions, and fan rejections of fanfic, demonstrates that fanfic often legitimates itself through traditional notions of authorship. However, in its explicit discussion and deconstruction of the author figure, fan culture is also beginning to contest those traditional discourses of authority upon which it has depended, paving the way for new kinds of writing that challenge the authority of media professionals.

This book is made open access as part of the Knowledge Unlatched KU Select 2018: HSS Backlist Books
Read These Free Licensed eBooks
Buy and Read These eBooks to Make Them Free
Afolabi Muheez Ashiru et al.
UNGLUE IT!
$26,851 needed
will unglue on
Jul 06, 2059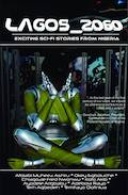 10%

8%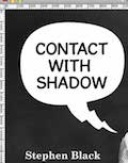 4%
Read These Free eBooks and Thank the Creators
Read These Unglued eBooks - You've Made Them Free
Donate!
Please help support Unglue.it by making a tax-deductible donation to the Free Ebook Foundation.
As seen on
For readers it's a gold mine of great books they can have a say in bringing to market.