Today's Featured Free eBook
'The Internet is broken and Paolo Bory knows how we got here. In a powerful book based on original research, Bory carefully documents the myths, imaginaries, and ideologies that shaped the material and cultural history of the Internet. As important as this book is to understand our shattered digital world, it is essential for those who would fix it.' — Vincent Mosco, author of The Smart City in a Digital World
The Internet Myth retraces and challenges the myth laying at the foundations of the network ideologies – the idea that networks, by themselves, are the main agents of social, economic, political and cultural change. By comparing and integrating different sources related to network histories, this book emphasizes how a dominant narrative has extensively contributed to the construction of the Internet myth while other visions of the networked society have been erased from the collective imaginary. The book decodes, analyzes and challenges the foundations of the network ideologies looking at how networks have been imagined, designed and promoted during the crucial phase of the 1990s.
Three case studies are scrutinized so as to reveal the complexity of network imaginaries in this decade: the birth of the Web and the mythopoesis of its inventor; and the histories of two Italian networking projects, the infrastructural plan Socrate and the civic network Iperbole, the first to give free Internet access to citizens.
The Internet Myth thereby provides a compelling and hidden sociohistorical narrative in order to challenge one of the most powerful myths of our time.
Read These Free Licensed eBooks
Buy and Read These eBooks to Make Them Free
Afolabi Muheez Ashiru et al.
UNGLUE IT!
$25,604 needed
will unglue on
Jun 26, 2059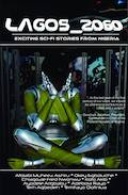 14%

9%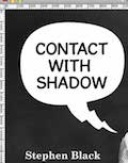 6%
Read These Free eBooks and Thank the Creators
Read These Unglued eBooks - You've Made Them Free
Donate!
Please help support Unglue.it by making a tax-deductible donation to the Free Ebook Foundation.
As seen on
For readers it's a gold mine of great books they can have a say in bringing to market.