Today's Featured Free eBook
This guide is designed for security researchers. It provides advice on which terms to use in reports, how they should look in the middle of a sentence, and how to pronounce them out loud. Since the terms are listed alphabetically, you'll find serious usage advice right next to playful entries about internet culture.
Each term in the guide earned its place by being unintuitive in some way:
It may look like a non-technical word (execute, pickling, shell),

It may be uniquely written (BeEF, LaTeX, RESTful),

It may not follow a clear pattern (web page vs. website),

It may have a very specific technical distinction (invalidated vs. unvalidated),

Or its meaning may change depending on the context (crypto, PoC, red teaming).
Language is always evolving, and those changes are especially visible in an innovative field like information security. This guide aspires to record those changes in vocabulary and encourage researchers to use language intentionally as the digital lexicon continues to grow.
Read These Free Licensed eBooks
Buy and Read These eBooks to Make Them Free
Afolabi Muheez Ashiru et al.
UNGLUE IT!
$26,851 needed
will unglue on
Jul 06, 2059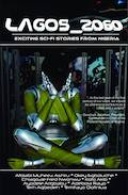 10%

8%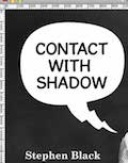 4%
Read These Free eBooks and Thank the Creators
Read These Unglued eBooks - You've Made Them Free
Donate!
Please help support Unglue.it by making a tax-deductible donation to the Free Ebook Foundation.
As seen on
For readers it's a gold mine of great books they can have a say in bringing to market.