Today's Featured Free eBook
This first general textbook An introduction to ontology engineering has as main aim to provide the reader with a comprehensive introductory overview of ontology engineering. A secondary aim is to provide hands-on experience in ontology development that illustrate the theory.

The book is divided into three blocks:
Block I: logic foundations for ontologies both regarding the languages (mainly First Order predicate Logic, Description Logics, and OWL) and automated reasoning.
Block II: developing good ontologies with methods and methodologies, the top-down approach with foundational ontologies, and the bottom-up approach to extract as much useful content as possible from legacy material.
Block III: advanced topics with a selection of areas of specialisation, including Ontology-Based Data Access, the interaction between ontologies and natural languages (multilingual ontologies, controlled natural language), and advanced modelling with additional language features (fuzzy and temporal ontologies).
The end of each chapter contains review questions and exercises. Also, descriptions of two assignments are provided.

The textbook is principally aimed at advanced undergraduate/postgradute level in computer science and could fit a semester course in ontology engineering or a 2-week (very/perhaps too) intensive crash course. Domain experts and philosophers may find a subset of the chapters of interest, or work through the chapters in a different order.
Read These Free Licensed eBooks
Buy and Read These eBooks to Make Them Free
Afolabi Muheez Ashiru et al.
UNGLUE IT!
$26,851 needed
will unglue on
Jul 06, 2059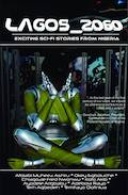 10%

8%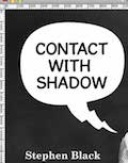 4%
Read These Free eBooks and Thank the Creators
Read These Unglued eBooks - You've Made Them Free
Donate!
Please help support Unglue.it by making a tax-deductible donation to the Free Ebook Foundation.
As seen on
For readers it's a gold mine of great books they can have a say in bringing to market.