Today's Featured Free eBook
Over the past 30 years, the world has seen great social improvements. Technology has been developing at an enormous pace and is helping to solve our most pressing social and environmental challenges. Yet, despite this success, our current model of development is still deeply problematic. Natural disasters triggered by climate change have doubled since the 1980s, violence and armed conflict now cost more than 13 percent of GDP, social inequality and youth unemployment is worsening around the world, and climate change threatens the global population with tremendous environmental as well as social problems. Using the United Nations Sustainable Development Goals as a framework, this book sets out how business and capital now have a real opportunity to help resolve these problems. With clear and plentiful examples and cases of how businesses are making a difference, relevant facts and figures to support the cases, and inspiring and instructional information on how businesses can create sustainable value, this highly readable book is a must-read for businesses (large and small) that wish to genuinely support the delivery of the SDGs. The Paris Climate Agreement and the Sustainable Development Goals (SDGs) drive change and offer a narrative and an opportunity to all to speak in one language on sustainability. They provide us with a clear set of targets for 2030. Through following the SDGs, opportunities abound for business and capital to unlock markets which offer endless potential for profit while at the same time working towards the Sustainable Development Goals. This book illustrates for business how to make the much-needed Trillion Dollar Shift.
1st Edition. Winner of the Gold Axiom Business Book Award 2019 in the Philanthropy / Non Profit / Sustainability category.
Read These Free Licensed eBooks
Buy and Read These eBooks to Make Them Free
Afolabi Muheez Ashiru et al.
UNGLUE IT!
$26,005 needed
will unglue on
Jun 29, 2059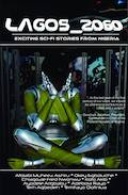 13%

9%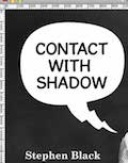 4%
Read These Free eBooks and Thank the Creators
Read These Unglued eBooks - You've Made Them Free
Donate!
Please help support Unglue.it by making a tax-deductible donation to the Free Ebook Foundation.
As seen on
For readers it's a gold mine of great books they can have a say in bringing to market.