Today's Featured Free eBook
The internet.
It is cool, fast and global!
But it is also complicated, sometimes. Sometimes it can be dif cult to see the risks – where our private stuff online can be read and used by others.
Luckily, in our parallel universe where the DIGITAL DEFENDERS fight the evil DATA INTRUDERS, it is easy to see who are the good guys and who are the bad guys.
The DEFENDERS will show you some tips and tricks to protect yourself online. They will teach you self-defence to fight the INTRUDERS.
Check out this booklet and get ready to join our superhero team, the DIGITAL DEFENDERS!
Read These Free Licensed eBooks
Buy and Read These eBooks to Make Them Free
Afolabi Muheez Ashiru et al.
UNGLUE IT!
$27,946 needed
will unglue on
Jul 16, 2059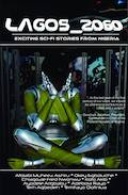 6%

5%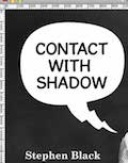 1%
Read These Free eBooks and Thank the Creators
Read These Unglued eBooks - You've Made Them Free
As seen on
For readers it's a gold mine of great books they can have a say in bringing to market.