Today's Featured Free eBook
In 1852, young Walt Whitman—a down-on-his-luck housebuilder in Brooklyn—was hard at work writing two books. One would become one of the most famous volumes of poetry in American history, a free-verse revelation beloved the world over, Leaves of Grass. The other, a novel, would be published under a pseudonym and serialized in a newspaper. A short, rollicking story of orphanhood, avarice, and adventure in New York City, Life and Adventures of Jack Engle appeared to little fanfare.

Then it disappeared.

No one laid eyes on it until 2016, when literary scholar Zachary Turpin, University of Houston, followed a paper trail deep into the Library of Congress, where the sole surviving copy of Jack Engle has lain waiting for generations. Now, after more than 160 years, the University of Iowa Press is honored to reprint this lost work, restoring a missing piece of American literature by one of the world's greatest authors, written as he verged on immortality.
Open Access PDF edition from the The Walt Whitman Quarterly Review in Iowa Research Online. Print and Ebook editions with an introduction by Zachary Turpin are available from University of Iowa Press
Read These Free Licensed eBooks
Buy and Read These eBooks to Make Them Free
Afolabi Muheez Ashiru et al.
UNGLUE IT!
$27,946 needed
will unglue on
Jul 16, 2059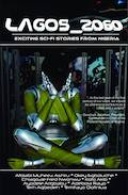 6%

5%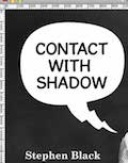 3%
Read These Free eBooks and Thank the Creators
Read These Unglued eBooks - You've Made Them Free
As seen on
For readers it's a gold mine of great books they can have a say in bringing to market.