Today's Featured Free eBook
German-born Gerhard (Gershom) Scholem (1897–1982), the preeminent scholar of Jewish mysticism, delved into the historical analysis of kabbalistic literature from late antiquity to the twentieth century. His writings traverse Jewish historiography, Zionism, the phenomenology of mystical religion, and the spiritual and political condition of contemporary Judaism and Jewish civilization. Scholem famously recounted rejecting his parents' assimilationist liberalism in favor of Zionism and immigrating to Palestine in 1923, where he became a central figure in the German Jewish immigrant community that dominated the nation's intellectual landscape in Mandatory Palestine. Despite Scholem's public renunciation of Germany for Israel, Zadoff explores how the life and work of Scholem reflect ambivalence toward Zionism and his German origins.
Read These Free Licensed eBooks
Buy and Read These eBooks to Make Them Free
Afolabi Muheez Ashiru et al.
UNGLUE IT!
$23,537 needed
will unglue on
Jun 02, 2059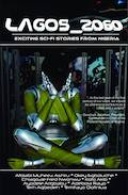 21%

14%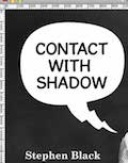 8%
Read These Free eBooks and Thank the Creators
Read These Unglued eBooks - You've Made Them Free
Donate!
Please help support Unglue.it by making a tax-deductible donation to the Free Ebook Foundation.
Latest Ungluing
As seen on
For readers it's a gold mine of great books they can have a say in bringing to market.