Today's Featured Free eBook
AlternC est un projet libre qui a su grandir à la force du clavier de bénévoles, soucieux de proposer à un public non informaticien une interface conviviale et de qualité pour gérer leur hébergement tant web que courriers électroniques, listes de diffusion…
AlternC, c'est également un projet politique, une informatique résolument tournée vers les logiciels libres, une volonté d'aider chacun à devenir son propre hébergeur, s'il le souhaite, dans le respect d'Internet et de ce qui fut son fondement toujours menacé : la liberté.
AlternC, de par sa qualité et sa convivialité, est utilisé tant par des structures associatives ou professionnelles (collectivités publiques, agences web, entreprises diverses) sur des serveurs dédiés, que par des particuliers sur des serveurs mutualisés.
Publié à l'occasion des dix ans d'AlternC, cet ouvrage illustré propose un guide pas à pas du logiciel, de la gestion des comptes à l'installation et l'administration de la plateforme. Laurent Chemla et Sébastien Canevet l'ont enrichi de contributions de nature politique, historique et juridique.
Aussi au format papier. Ou faire un don.
Read These Free Licensed eBooks
Buy and Read These eBooks to Make Them Free
Afolabi Muheez Ashiru et al.
UNGLUE IT!
$23,633 needed
will unglue on
Jun 02, 2059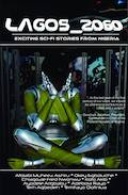 21%

13%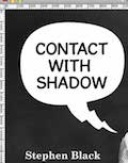 8%
Read These Free eBooks and Thank the Creators
Read These Unglued eBooks - You've Made Them Free
As seen on
For readers it's a gold mine of great books they can have a say in bringing to market.