Today's Featured Free eBook
ESPP is for students from any programme of study. Students develop analytical tools and data handling skills as they engage with the most pressing policy problems facing our societies: inequality, financial instability, climate change, wealth creation, and innovation. No previous knowledge of economics is needed.
In order to be well-governed, a democracy needs voters who are fluent in the language of economics and who can do some quantitative analysis of social and economic policy. We also need a well-trained cadre of researchers and journalists who have more advanced skills in these fields.
Many students in other disciplines are drawn to economics so that they can engage with policy debates on environmental sustainability, inequality, the future of work, financial instability, and innovation. But, when they begin the study of economics, they find that courses appear to have little to do with these pressing policy matters, and are designed primarily for students who want to study the subject as their major, or even for those going on to post-graduate study in the field.
The result: policy-oriented students often find they have to choose between a quantitative and analytical course of study⁠—economics⁠—that is only minimally policy oriented in content and that downplays the insights of other disciplines, or a policy and problem-oriented course of study that gives them little training in modelling or quantitative scientific methods.
Economy, Society, and Public Policy changes this.
It has been created specifically for students from social science, public policy, business and management, engineering, biology, and other disciplines, who are not economics majors. If you are one of these students, we want to engage, challenge, and empower you with an understanding of economics. We hope you will acquire the tools to articulate reasoned views on pressing policy problems. You may even decide to take more courses in economics as a result.
Print and online versions available from CoreEcon
Read These Free Licensed eBooks
Buy and Read These eBooks to Make Them Free
Afolabi Muheez Ashiru et al.
UNGLUE IT!
$26,005 needed
will unglue on
Jun 29, 2059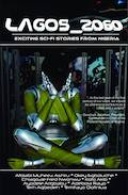 13%

9%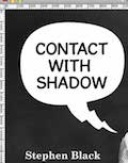 6%
Read These Free eBooks and Thank the Creators
Read These Unglued eBooks - You've Made Them Free
Donate!
Please help support Unglue.it by making a tax-deductible donation to the Free Ebook Foundation.
Latest Ungluing
As seen on
For readers it's a gold mine of great books they can have a say in bringing to market.