Today's Featured Free eBook
Whether you love them or loathe them, look back with wistful nostalgia to the days of Pong and Space Invaders, or regard the whole phenomenon with blank incomprehension, there is no doubt that computer and video games now occupy a significant place in contemporary popular culture. The economics alone are staggering, with unit sales counted in the millions. The frequency of assertions in the popular press about the dangerous influence of their violent subject matter and 'immersive' potential imply a startling level of influence. To disregard the computer game is to refuse to engage fully with contemporary popular culture. This is the first academic work dedicated to the study of computer games in terms of the stories they tell and the manner of their telling. Taking its cue from practices of reading texts in literary and cultural studies, it considers the computer game as a new and emerging mode of contemporary storytelling in a fashion that is accessible and readable, recognising the excitement and pleasure that has made the computer game such a massive global phenomenon. In a carefully organised study Barry Atkins discusses in detail questions of narrative and realism in four of the most significant games of the last decade: Tomb Raider, Half-Life, Close Combat and SimCity. This is a work for both the student of contemporary culture and those game-players who are interested in how computer games tell their stories.
Read These Free Licensed eBooks
Buy and Read These eBooks to Make Them Free
Afolabi Muheez Ashiru et al.
UNGLUE IT!
$23,821 needed
will unglue on
Jun 02, 2059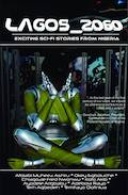 20%

12%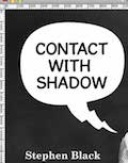 8%
Read These Free eBooks and Thank the Creators
Read These Unglued eBooks - You've Made Them Free
As seen on
For readers it's a gold mine of great books they can have a say in bringing to market.