Today's Featured Free eBook
Astronomy is designed to meet the scope and sequence requirements of one- or two-semester introductory astronomy courses. The book begins with relevant scientific fundamentals and progresses through an exploration of the solar system, stars, galaxies and cosmology. The Astronomy textbook builds student understanding through the use of relevant analogies, clear and non-technical explanations, and rich illustrations. Mathematics is included in a flexible manner to meet the needs of individual instructors.
1 Science and the Universe: A Brief Tour
2 Observing the Sky: The Birth of Astronomy
3 Orbits and Gravity
4 Earth, Moon, and Sky
5 Radiation and Spectra
6 Astronomical Instruments
7 Other Worlds: An Introduction to the Solar System
8 Earth as a Planet
9 Cratered Worlds
10 Earthlike Planets: Venus and Mars
11 The Giant Planets
12 Rings, Moons, and Pluto
13 Comets and Asteroids: Debris of the Solar System
14 Cosmic Samples and the Origin of the Solar System
15 The Sun: A Garden-Variety Star
16 The Sun: A Nuclear Powerhouse
17 Analyzing Starlight
18 The Stars: A Celestial Census
19 Celestial Distances
20 Between the Stars: Gas and Dust in Space
21 The Birth of Stars and the Discovery of Planets outside the Solar System
22 Stars from Adolescence to Old Age
23 The Death of Stars
24 Black Holes and Curved Spacetime
25 The Milky Way Galaxy
26 Galaxies
27 Active Galaxies, Quasars, and Supermassive Black Holes
28 The Evolution and Distribution of Galaxies
29 The Big Bang
30 Life in the Univers
Read These Free Licensed eBooks
Buy and Read These eBooks to Make Them Free
Afolabi Muheez Ashiru et al.
UNGLUE IT!
$27,946 needed
will unglue on
Jul 16, 2059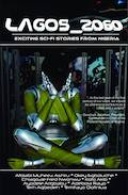 6%

5%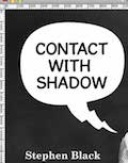 3%
Read These Free eBooks and Thank the Creators
Read These Unglued eBooks - You've Made Them Free
As seen on
For readers it's a gold mine of great books they can have a say in bringing to market.