Today's Featured Free eBook
What are 'digital literacies'? Why are they important? How can I develop them both personally and in other people? These are some of the questions that The Essential Elements of Digital Literacies by Doug Belshaw seeks to address.
Readers are encouraged to support the author with an ebook purchase at Gumroad
Contents.
Chapter 1 - Introduction.
Chapter 2 - What's the problem?
Chapter 3 - Everything is ambiguous.
Chapter 4 - Why existing models of digital literacy don't work.
Chapter 5 - The Essential Elements of Digital Literacies.
Chapter 6 - Curiosity created the LOLcat.
Chapter 7 - Remix: the heart of digital literacies.
Chapter 8 - Coding and the web.
Chapter 9 - Conclusion.
Appendix 1: What to do next.
Appendix 2: License and how to cite this work
Read These Free Licensed eBooks
Buy and Read These eBooks to Make Them Free
Afolabi Muheez Ashiru et al.
UNGLUE IT!
$26,005 needed
will unglue on
Jun 29, 2059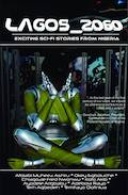 13%

9%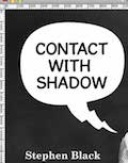 6%
Read These Free eBooks and Thank the Creators
Read These Unglued eBooks - You've Made Them Free
Donate!
Please help support Unglue.it by making a tax-deductible donation to the Free Ebook Foundation.
As seen on
For readers it's a gold mine of great books they can have a say in bringing to market.