Today's Featured Free eBook
This volume explores activism, research and critique in the age of digital subjects and objects and Big Data capitalism after a digital turn said to have radically transformed our political futures. Optimists assert that the 'digital' promises: new forms of community and ways of knowing and sensing, innovation, participatory culture, networked activism, and distributed democracy. Pessimists argue that digital technologies have extended domination via new forms of control, networked authoritarianism and exploitation, dehumanization and the surveillance society. Leading international scholars present varied interdisciplinary assessments of such claims – in theory and via dialogue – and of the digital's impact on society and the potentials, pitfalls, limits and ideologies, of digital activism. They reflect on whether computational social science, digital humanities and ubiquitous datafication lead to digital positivism that threatens critical research or lead to new horizons in theory and society.
An electronic version of this book is freely available, thanks to the support of libraries working with Knowledge Unlatched. KU is a collaborative initiative designed to make high quality books Open Access for the public good. More information about the initiative and details about KU's Open Access programme can be found at www.knowledgeunlatched.org.
Read These Free Licensed eBooks
Buy and Read These eBooks to Make Them Free
Afolabi Muheez Ashiru et al.
UNGLUE IT!
$26,300 needed
will unglue on
Jul 03, 2059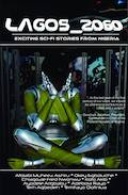 12%

8%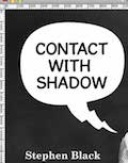 4%
Read These Free eBooks and Thank the Creators
Read These Unglued eBooks - You've Made Them Free
Donate!
Please help support Unglue.it by making a tax-deductible donation to the Free Ebook Foundation.
As seen on
For readers it's a gold mine of great books they can have a say in bringing to market.