Today's Featured Free eBook
The Election Integrity Partnership was officially formed on July 26, 2020 — 100 days before the 2020 presidential election — as a coalition of research entities who would focus on supporting real-time information exchange between the research community, election officials, government agencies, civil society organizations, and social media platforms. The Partnership was formed between four of the nation's leading institutions focused on understanding misinformation in the social media landscape: the Stanford Internet Observatory, Graphika, the Atlantic Council's Digital Forensic Research Lab, and the University of Washington's Center for an Informed Public. This is the final report of their findings.
Read These Free Licensed eBooks
Buy and Read These eBooks to Make Them Free
Afolabi Muheez Ashiru et al.
UNGLUE IT!
$25,091 needed
will unglue on
Jun 12, 2059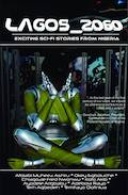 16%

11%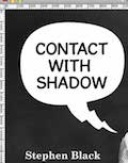 8%
Read These Free eBooks and Thank the Creators
Read These Unglued eBooks - You've Made Them Free
Donate!
Please help support Unglue.it by making a tax-deductible donation to the Free Ebook Foundation.
As seen on
For readers it's a gold mine of great books they can have a say in bringing to market.