Today's Featured Free eBook
What is the relationship between design, power, and social justice? "Design justice" is an approach to design that is led by marginalized communities and that aims expilcitly to challenge, rather than reproduce, structural inequalities. It has emerged from a growing community of designers in various fields who work closely with social movements and community-based organizations around the world. This book explores the theory and practice of design justice, demonstrates how universalist design principles and practices erase certain groups of people—specifically, those who are intersectionally disadvantaged or multiply burdened under the matrix of domination (white supremacist heteropatriarchy, ableism, capitalism, and settler colonialism)—and invites readers to "build a better world, a world where many worlds fit; linked worlds of collective liberation and ecological sustainability." Along the way, the book documents a multitude of real-world community-led design practices, each grounded in a particular social movement. Design Justice goes beyond recent calls for design for good, user-centered design, and employment diversity in the technology and design professions; it connects design to larger struggles for collective liberation and ecological survival.
Pledge to Make These eBooks Free
UNGLUE IT!
$625 raised
$3,100 needed
by Sep 19, 2021
20%
Read These Free Licensed eBooks
Buy and Read These eBooks to Make Them Free
Afolabi Muheez Ashiru et al.
UNGLUE IT!
$24,918 needed
will unglue on
Jun 12, 2059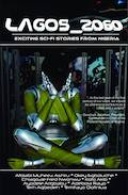 16%

11%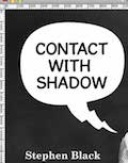 8%
Read These Free eBooks and Thank the Creators
Read These Unglued eBooks - You've Made Them Free
Donate!
Please help support Unglue.it by making a tax-deductible donation to the Free Ebook Foundation.
Latest Ungluing
As seen on
For readers it's a gold mine of great books they can have a say in bringing to market.