Today's Featured Free eBook
Over the past two decades there has developed an increasingly serious debate about the existence of extraterrestrial intelligent life. More recently, there have been significant deliberations about ways in which extraterrestrial intelligence might in fact be detected. In the past two years, a series of Science Workshops has examined both questions in more detail. The Workshop activities were part of a feasibility study on the Search for Extraterrestrial Intelligence (SETI) conducted by the NASA Arnes Research Center.
The objectives of the Science Workshops, as agreed at the second meeting in April 1975, were: to examine systematically the validity of the fundamental criteria and axioms associated with a program to detect extraterrestrial intelligent life; to identify areas of research in the astronomical sciences, and in other fields, that would improve the confidence levels of current probability estimates relevant to SETI; to enumerate the reasons for undertaking a search, the values and risks of success, and the consequences of failure; to explore alternative methods of conducting a search; to select, in a systematic way, preferred approaches; to indicate the conceptual design of a minimum useful system as required t o implement the preferred approaches; to delineate the new opportunities for astronomical research provided by the system and their implications for system design; to outline the scale and timing of the search and the resources required to carry it out; to examine the impact of conducting a search, and the impact of success or failure in terms of national, international, social and environmental considerations; and to recommend a course of action, including specific near-term activities.
This report presents the findings of the series of Workshops. The major conclusions of our deliberations are presented in Section I. First, an Introduction lays out the background and rationale for a SETI program, and then in The Impact of SETI, we examine the implications of the program. In particular, the Impact section examines the significance of the detection of signals and of information that may be contained in signals from extraterrestrial civilizations.
Read These Free Licensed eBooks
Buy and Read These eBooks to Make Them Free
Afolabi Muheez Ashiru et al.
UNGLUE IT!
$26,300 needed
will unglue on
Jul 03, 2059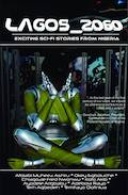 12%

8%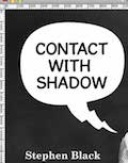 4%
Read These Free eBooks and Thank the Creators
Read These Unglued eBooks - You've Made Them Free
Donate!
Please help support Unglue.it by making a tax-deductible donation to the Free Ebook Foundation.
As seen on
For readers it's a gold mine of great books they can have a say in bringing to market.