Today's Featured Free eBook
Fundamentals of Business (2016) is an openly licensed textbook designed for use in Virginia Tech's Pamplin College of Business introductory level business course, MGT1104 Foundations of Business. Share and find ancillary resources for this book at OER Commons. Questions? Comments? Did you adopt this book? Please contact the project manager at lib-sc-g@vt.edu. This work is a project of University Libraries and the Pamplin College of Business, Virginia Tech. Lead Author: Stephen J. Skripak Contributors: Richard Parsons, Anastasia Cortes, Anita Walz Layout: Anastasia Cortes Selected graphics: Brian Craig http://bcraigdesign.com Cover design: Trevor Finney Student Reviewers: Jonathan De Pena, Nina Lindsay, Sachi Soni Project Manager: Anita Walz
Print-on-demand softcover versions of this work are available at the cost of manufacturing and shipping from Lulu Press: color | black & white.
Read These Free Licensed eBooks
Buy and Read These eBooks to Make Them Free
Afolabi Muheez Ashiru et al.
UNGLUE IT!
$26,851 needed
will unglue on
Jul 06, 2059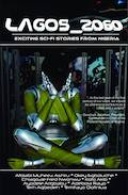 10%

7%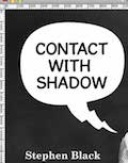 4%
Read These Free eBooks and Thank the Creators
Read These Unglued eBooks - You've Made Them Free
Donate!
Please help support Unglue.it by making a tax-deductible donation to the Free Ebook Foundation.
As seen on
For readers it's a gold mine of great books they can have a say in bringing to market.